Instead of taking a boring test my English teacher came up with one of the most creative ideas, that could replace a test, that I have ever experienced. It was called the B.R.A.W.L. Now for the brawl there would be two teams that would "brawl" head to head to try and debate over a controversial question about the book that we were reading.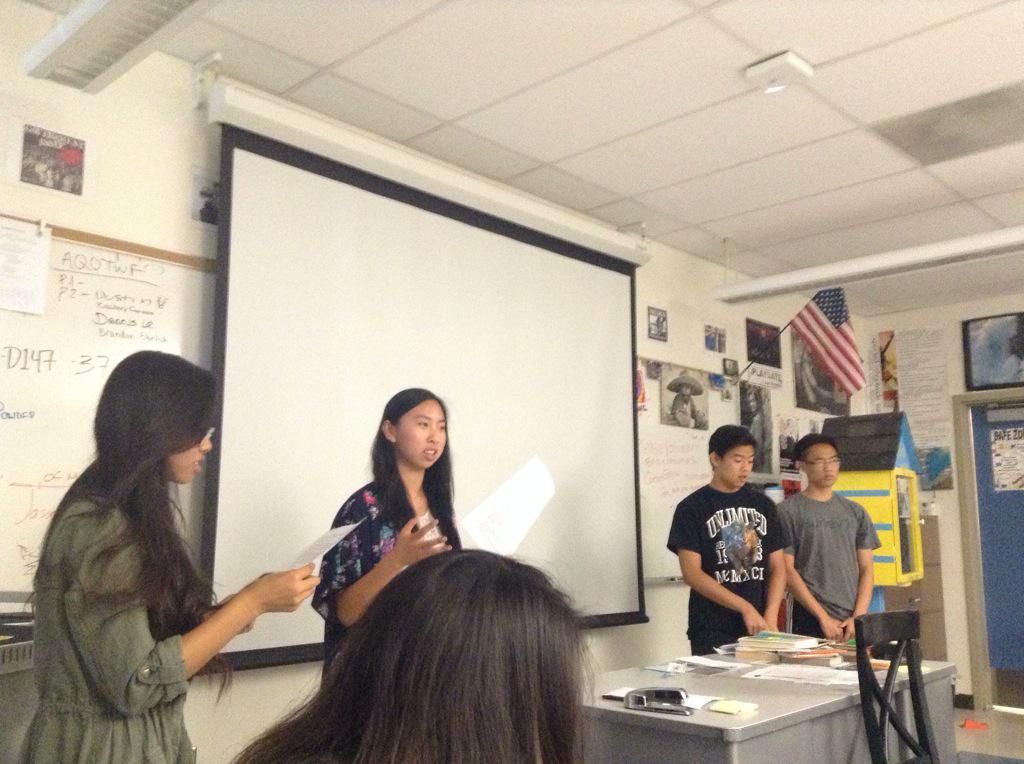 For example, the students would receive one out of the ten questions they were preparing for chosen at random to debate against another group and whoever had the best argument and best ideas to support it wins.
I personally like the B.R.A.W.L better than a test for two reasons. First, because I get stressed out during tests and with the B.R.A.W.L I was able to work in a group environment where if I needed help all I had to do was ask. I also liked this better than a test because we were able to relate these ordinary questions from a book to everyday life. We were able to hear both sides of an argument so as the audience we could learn things that we didn't know before.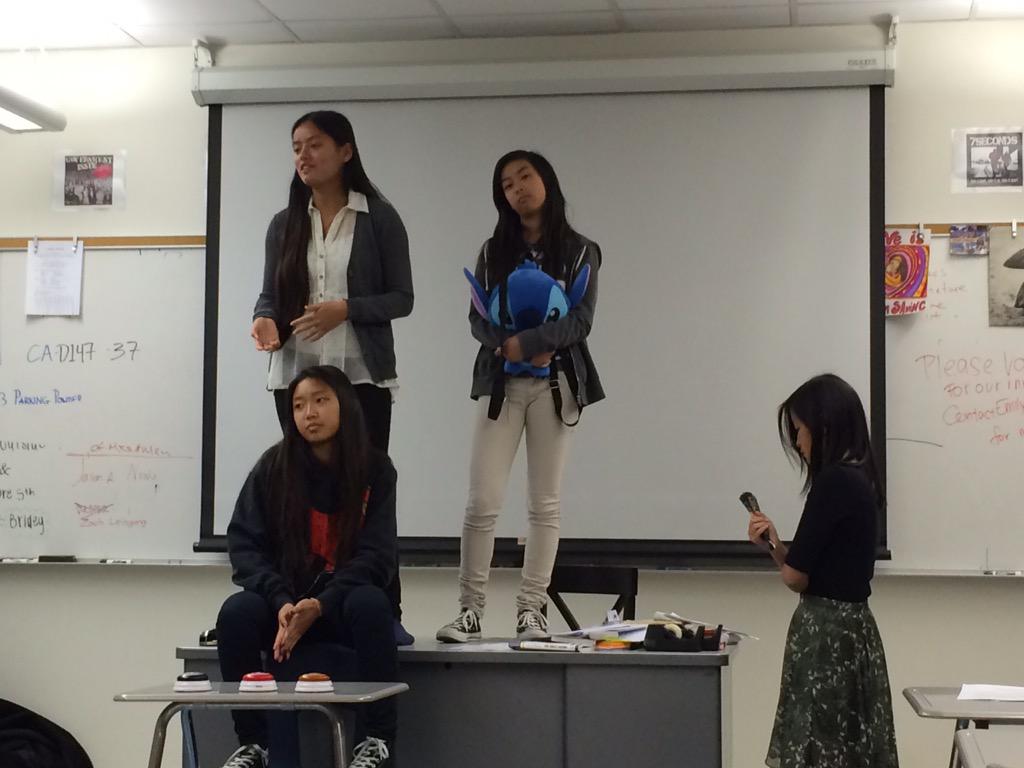 For more photos or info on the B.R.A.W.L go check out #ideaFM on Twitter or Instagram. I wish more teachers could come up with ideas as creative as this one so that students wouldn't have to deal with the pressure of tests and teachers could see their students relating the content to everyday life.
To help out my group, I helped answer questions and find pictures to correspond with our answers. I also helped by being a B.R.AW.L leader and lead our team to victory during the first round of the B.R.A.W.L.